Decide and Provide Guidance
TRICS Consortium Limited (TRICS) is responding to the fact that the world is experiencing significant change in relation to social, technological, economic and environmental drivers which, in turn, is creating new dynamics in travel behaviour and challenges for transport planning. In the face of deep uncertainty, the "predict and provide" paradigm that has framed transport planning processes is to give way to "Decide and Provide" (D&P) paradigm – decide on the preferred future and provide the means to work towards that which can accommodate uncertainty.
TRICS has identified the specific need to develop clear and concise guidance for practitioners to better understand and implement the D&P approach, given this lack of such guidance in this area.
This Guidance has been prepared at the start of an anticipated period of transition heralded by the publication of Planning for the Future White Paper in August 2020 ("the Planning White Paper"). The Planning White Paper presents a series of proposals for the wholesale and radical reform of England's planning system. This transition is also heralded by the DfT's Transport Decarbonisation Plan (TDP), which is anticipated in Spring 2021 and will set out an ambitious plan to accelerate the decarbonisation of transport. All of which emphasise the importance of adopting a D&P approach at the earliest possible stage, as part of the plan-making's visioning and (Growth, Renewal and Protected) area identification processes.
What has recently become more apparent is that TRICS' bank of data and historic trends analysis provides the context for TRICS users to recognise that change in travel behaviour is happening at a local level. This change in travel behaviour can, and should, be reflected in the analysis of trip generation for local development proposals.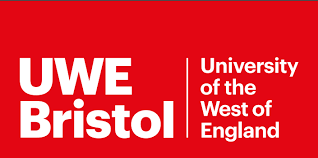 BasfordPowers and Sterling Transport Consultancy, in conjunction with UWE (Professor Glenn Lyons), have been commissioned to produce a TRICS Guidance Note on the Practical Implementation of the Decide & Provide Approach. Working with experts from Department for Transport, Local Highway Authorities and independent consultants, this Guidance will assist those who prepare and audit transport appraisals, including Transport Assessments and Transport Statements.
The Guidance Note is now available and can be downloaded HERE
During the development of the Guidance Note the importance of utilising the historic data within the TRICS Database became clear when investigating trends in trip rates over time. To assist TRICS users in displaying this data, a Template to analyse TRICS outputs and produce graphs of trip rates over time was produced and is available to TRICS users.
Use of this Template is at the user's own risk. The links and calculations within it were correct at time of production and TRICS does not take responsibility for any manipulation or adjustment made by the user.
The Excel Template for the display of Historic Trends can be downloaded HERE